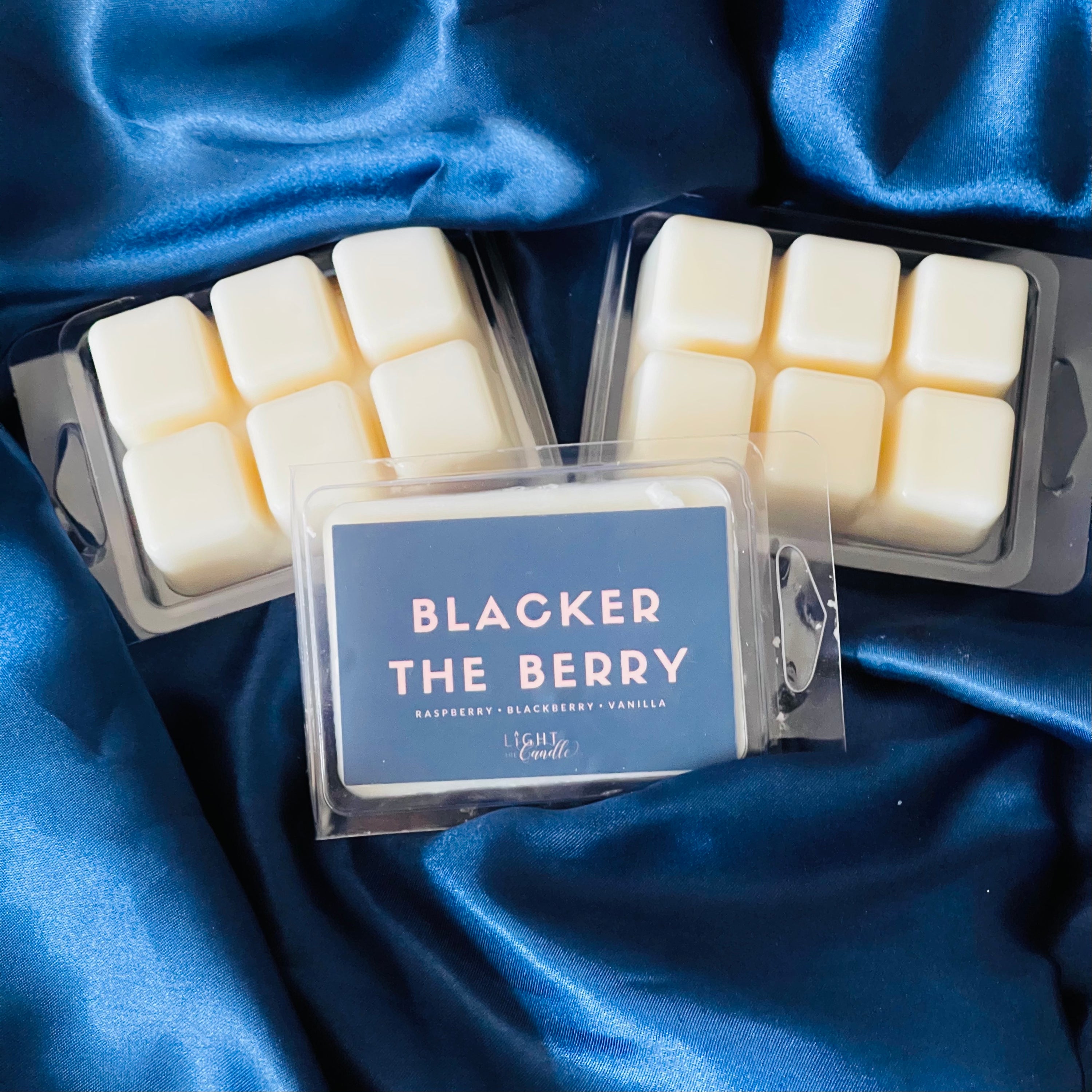 Blacker The Berry, Sweeter The Juice Wax Melt
Growing up one of my favorite Tupac songs was "Keep Your Head Up", so it was only right that I name a berry scented candle after it. Duh. 

This fruity but not too sweet fragrance with an undertone of vanilla makes it versatile for all year. 
Six 1" cubes

Approx .5 oz per cube

100% Soy wax

Hand-poured with love

Burn time 6-8 hours per cube

Phthalate free
Top:
Raspberry, Citrus
Middle:
Blackberry
Base:
Vanilla
Blacker The Berry, Sweeter The Juice Wax Melt